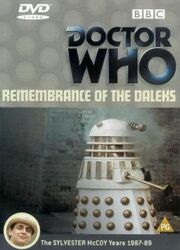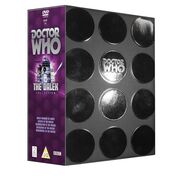 Commentary
Edit
Commentary by Sylvester McCoy (The Doctor), Sophie Aldred (Ace). (2000)
Deleted Scenes
Edit
Thirteen deleted or extended scenes from the story are included on this disc, with introductory text giving background details. (12'26 | 4:3 | 1988)
Out-Takes
Edit
A 4-minute compilation of bloopers, mistakes or just plain silliness from the making of this story. (4'12 | 4:3 | 1988)
Multi-Angle Scenes
Edit
A number of action scenes from the story were recorded from two different camera agnels. The multi-angle option allows the viewer to cut between the cameras during two of these scenes. (1'03"/0'47" | 4:3 | 1988)
Isolated Score
Edit
The option to watch the story with Keff McCulloch's complete musical score on an isolated soundtrack.
BBC1 Trailers
Edit
Trailers for the 1988 BBC1 transmissions of the first two episodes. (4'58" | 4:3 | 1988)
Photo Gallery
Edit
A selection of photographs from the recording of this story, featuring many new images that have never been published before. (Menu Navigation)
Production Subtitles
Edit
Text commentary by Richard Molesworth providing cast details, script development and other information related to the production of this story.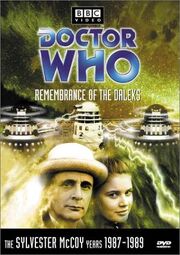 Region 1 Exclusives
Edit
Who's Who
Edit
Cast filmographies and biographies.